Need Space for Your Arts Organization?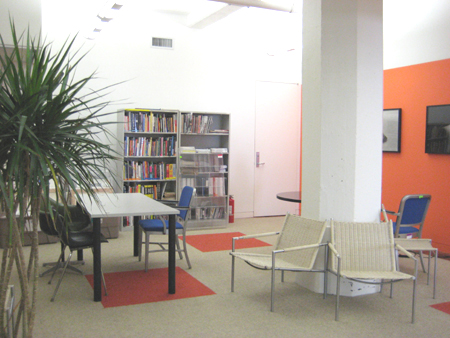 As reported by the Philanthropy News Digest, the New York Foundation for the Arts has begun a new program that will provide discounted office space for arts organizations in New York City. The one catch? You must be a NYFA-affiliated artist or organization ("This includes past and current NYFA fellows, SOS or BUILD recipients, Immigrant Artist Mentors or Mentees, and/or currently sponsored artists and emerging organizations").
If you fit the criteria, your organization can gain access to a private work station in the NYFA's DUMBO office. It includes internet access, discounted scanning and printing services, meeting rooms, and much more. According to NYFA, "artists working in all genres -- including graphic designers, creative writers, journalists, and art historians -- are welcome to apply." The price, at $200 per month, is a steal, and the agreement is made month-to-month for flexible scheduling.
This idea is pretty great, and I think companies across the nation should start to think about this option. Sharing office space with another organization is a great way to reduce costs and energy waste (you share electric, internet, and rent bills) and meet with others (and possibly collaborate with those) who are working in your field. Have an extra office or building area in your workplace? Why not try renting out the space to help out a struggling small business, and save some funds yourself?
Dana Variano