George Clooney is Good Eatin'!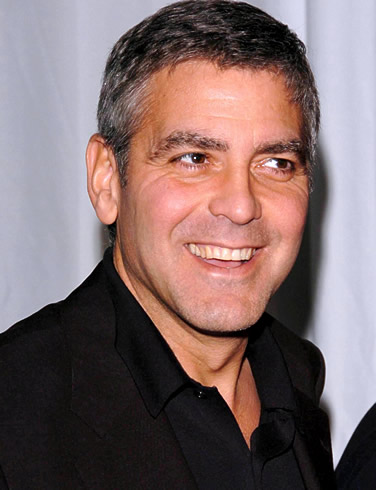 In this space, both Dana and I have talked about the different publicity campaigns (read: stunts) that PETA has used. From the interesting (too sexy for the super bowl!) to the offensive (Klan comparisons? Why not just go with Hitler?) PETA is good at getting ink. But now, they've entered into a new realm: the positively bizarre.
CloFu: its Tofu flavored with George Clooney's sweat. That's right. Someone acquired an old gym towel of Georges, which apparently scientists can use to reproduce his flavor. PETA has always been happy to use celebrities whenever possible, but Clooney doesn't seem to have given the go ahead on this one. It might never get to production, which I can't say for sure is such a bad thing.
To me, this publicity tactic seems like it's too bizarre to be effective. The point has to be… to be disgusting, right? It is, after all, favored with human sweat (even if it does come from a particularly attractive human). But then, why use Tofu, that symbolic gesture of good and healthy eating? Ingrid Newkirk, the president of PETA, has suggested that this stuff might even encourage people to try Tofu more. An unconfirmed quote floating around the web has her saying "What would make tofu more attractive to people?... I can see people having parties to try CloFu." I'm doubtful. If there is a crew of people out there who wouldn't eat Tofu otherwise, but would be inspired to try a version that tastes like humanity, I don't know who they are.

If I donated to PETA, I'd be scratching my head right now. Are my dollars being given to someone infiltrating George Clooney's gym and absconding with his used towel? Or are they going to scientists developing sweat into Tofu flavorings? Weird. I know that, in previous posts, I made the claim that no publicity is bad publicity, but I'm starting to doubt my own thoughts on this process.

Alan Smith