Shameless Exploitation for the Common Good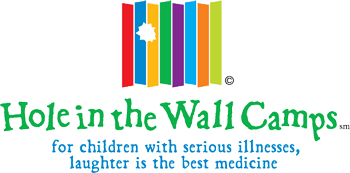 So goes the company motto of Newman's Own.
Most of us are aware that Newman's Own donates all profits and royalties after taxes for educational and charitable purposes. We may not be as current on how much that has grown to be since its founding in 1982. According to its website, Paul Newman and the Newman's Own Foundation have given over $250 million to thousands of charities worldwide.
Newman's charitable efforts have been notable A recent article in Vanity Fair reports that he decided to produce and sell his homemade salad dressing, and when the distributors insisted he put his face on the label he immediately decided that all profits would go to charity. Then the company got really good at making profits and the sector benefited immensely. The article notes, "He has changed the lives of literally thousands of people (among them more than 100,000 children [through his founding work with Hole in the Wall Camps]) with his generosity."
But they have also been unique in that they have emphasized the pass through of funds to charities, rather than a build up of the foundation's presence and its brand over time. As one long-time sector leader told me, "When you think of Newman's Own, you think of the recipients of its charity, not the organization itself." These include Meals on Wheels, Literacy Volunteers, Flying Doctors and America's Second Harvest, in addition to the Hole in the Wall camps.
There's also a healthy dose of attitude (humility? humor?) in Newman's Own approach that evidently reflects the man himself. The title of the PR section of the website is "Hoopla" and the company's motto puts things in perspective.
Totally refreshing is the company's take how this all came about:
Sometimes you get what you want but it ain't what you expected. Newman's Own was supposed to be a tiny boutique operation-parchment labels on elegant wine bottles of antique glass. We expected train wrecks along the way and got, instead, one astonishment followed by another astonishment followed by another. We flourished like weeds in the garden of Wishbone, like silver in the vaults of finance. A lot of the time we thought we were in first gear we were really in reverse, but it didn't seem to make any difference. We anticipated sales of $1,200 a year and a loss, despite our gambling winnings, of $6,000. But in these twenty-six years we have earned over $250 million, which we've given to countless charities. How to account for this massive success? Pure luck? Transcendental meditation? Machiavellian manipulation? Aerodynamics? High colonics? We haven't the slightest idea.
This is donor-driven philanthropy at its finest. Paul Newman may eschew publicity for his good works, as Vanity Fair reports, but his selflessness, success and humor is seriously thwarting his best efforts.

Carla E. Dearing