Scholarships: The Best Kept Secret in Economic Development?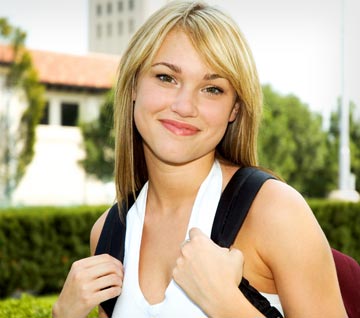 Our regular readers will remember the Kalamazoo Promise (see prior post), which was launched in November, 2005, by anonymous donors promising to pay the (in-state) college tuition costs of every graduate from Kalamazoo's public schools.
A recent article in the Economist checks in on the initiative and its goal of enhancing economic development in Kalamazoo. As per the article, "The offer of free education, Kalamazoo enthusiasts hope, will retain middle-class residents and attract new ones, tighten the housing market and help the city to lure businesses that are keen to take advantage of a new skilled workforce."
One metric of improvement cited is that "student enrollment is up 11%, after decades of decline. The district has hired 176 new teachers and is building two new schools, the first for 35 years."
Beyond that, it's early going. Can more students make it to college and be successful? Will a stronger workforce attract new jobs? Scholarships seem like a blunt instrument at best, and a drop in the bucket at worst, toward all the barriers that exist for a more vibrant economy in Kalamazoo.
Nevertheless, the focus on the issue has energized the city (I know because I was born in the neighboring town of Battle Creek) and the by-products of such focus will help a number of those in need.
For those interested in learning more, the W.E. Upjohn Institute for Employment Research is convening an inaugural meeting for PromiseNet, a "network of communities engaged in education-based economic renewal along the lines of the Kalamazoo Promise," this summer.

Carla E. Dearing