Powering up Education with Technology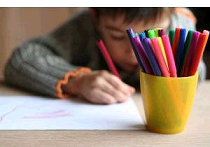 For some of us, it is difficult to comprehend how little technology has been applied to improving education when its potential seems so obvious.
This past Sunday the New York Times reported that a new approach called SchoolStat, which entails "regular, intense meetings" that tap into an "ever expanding universe about standardized testing and school operations to establish a system of accountability." While the effectiveness of programs like these is still being assessed, having data with which to manage performance is a well established requirement in other sectors.
The increasing use of standardized test data to improve school management is only one of many ways that technology can enhance school performance. Any parent able to access students grades on-line, either every few weeks or even real time, can tell you how powerful it is to know that your 13 year old missed a key assignment in science or fell short on the last algebra quiz. As barriers to access to the Internet for parents, including those of lower socioeconomic status, are coming down, more schools need to be taking this step.
I caught a glimpse of the power of putting curriculum on-line when I saw a demo of a new curriculum system, Rubicon, in my kids' middle school last week. In addition to being able to organize and publish the curriculum in a centralized location and improve the management of curriculum content and timing relative to the timing of standardized tests, I was struck by the power of being able to search other Rubicon clients' curriculi. If my school were able to determine which are the highest performing schools overall, it could specifically benchmark its curriculum against them (now it is only able to benchmark against the state and federal standards).
My kids' science teacher demonstrated perhaps the most powerful application of technology for improving teaching performance. He forwarded resources from an on-line community of teacher's using the same seventh grade text book. So after my kids completed the test review materials their teacher had created, they surfed other teachers' materials, which spanned from powerpoints chock full of pictures to survey-format study guides. The e-bay Foundation says that Curriki Global Education Learning Community is on the case.
I hope our readers will crash our server with other resources on this no-brainer for philanthropy.

Carla E. Dearing