Market-Based Approach to Prisoner Re-Entry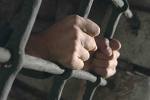 Market-based approaches that include social entrepreneurs are all the rage. But at this week's Council of Foundation's conference, a panel entitled "Vouchers and Other Market-Based Approaches to Social Services for the Poor" was attended by only a handful of foundation folk.
Public/Private Venture's (PPV's) Renata Cobbs Fletcher described a $25 million program funded by the Departments of Labor and Justice as well as the Ford Foundation and the Annie E. Casey Foundation to promote prisoner re-entry, a topic afforded little attention from mainstream foundations. The Ready4Work program, which had served 4,500 participants in 14 U.S. cities as of 3/31/2006, achieved a 57% employment rate for adult participants of whom 62% kept their job for three months or more. It did so at a cost of $4,500 per participant per year, versus a cost of $25,000 to $40,000 for incarceration.
In each city, participating nonprofit agencies identified industries of high-demand such as construction and janitorial services. They then provided a comprehensive set of job-readiness services to participants. Many of the sites built their programs on a fee-for-service model in which they were actually able to charge employers for job-ready, ex-cons. By providing benefits like immediate replacement employees and full screening of candidates, the Ready4Work program provided enough value that many of these programs are now sustaining themselves with earned income.
Renata said the challenges for agencies which implemented the fee-for-service approach was a tradtional reliance on grants (in which making the funder happy is more important than making the participant or employer happy) and limited entreprenuerial culture. But according to the research, many were able to overcome these challenges.
Gatherings of social entreprenuers and nonprofit leaders I attend focus heavily on the need for more money to do what good change agents do. It is a topic I didn't hear much about at all in this gathering of foundation professionals. PPV's approach, which addresses a grossly underserved population and builds capacity to sustain such services, also appears to be of interest to few foundations. This disconnect between foundations and market-based solutions runs in opposition to growing excitement for such approaches by many individual donors who are eager to leverage their contributions.

Susan Herr