Examples of Open Source Philanthropy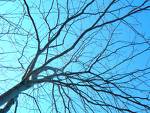 Open Source Philanthropy is as much about the creation and sharing of information as it is about using free open source software to make that information available to key stakeholders. Here are some leading examples of open source philanthropy:
Category: Knowledge as Value Proposition
The Tides Foundation website is a wealth of in-depth, issues-oriented content. Their "Ideas and Action" category, offers information on a wealth of issues to "help donors understand the complex landscape of philanthropy, connect to each other, and receive the latest information relevant to progressive movement building and positive social change."
Category: Social Capital Marketplaces

The GlobalGiving marketplace is the best example of juried giving opportunities packaged in a marketplace format for high net worth donors with the right level of information, the right themes, right usability and quality of presentation that make donors want to engage.
Category: Accountability
Greater Kansas City Community Foundation's DonorEdge platform does the heavy lifting required to provide detailed program information to donors. Collecting this information is no small task, but DonorEdge brings it all together in one place where it can be used to connect donors to the local nonprofits they care about.
Category: Open Source Delivery
The Skoll Foundation's provocative online community, Social Edge, is the best example of new media social networking in the sector. From daily real-time content updates, to blogs, to events, to links, etc., Social Edge has built an online community for social entrepreneurs, by social entrepreneurs.
Caroline Heine